YOUR ENGAGEMENT IS TOO SPECIAL TO BE STRESSFUL
It's no fun worrying that you're missing something...
You're finally engaged!! You've dreamed of this day for so many years, and you can't wait to celebrate with all your family and friends!
But as you stare at that gorgeous ring on your finger, you have all these questions! Where should you start? When should you do everything? What are you forgetting to do?
And on top of those burning questions, there's all the drama going on...Your mother in-law is telling you who to invite. Your bridesmaids aren't responding to you....
All you want is to make sure you have everything planned so you can enjoy the happiest day of your life!
We'll make sure you have every detail planned that you need for your wedding so you can enjoy every moment of it!
Shop Our Wedding Planning Store!
Click on each one to learn more and make your purchase.
Hi, we're Chelsey & Danae!
Your fairy godmothers at your service!
Girl, we've got you. We've helped hundreds of brides and grooms get the weddings of their dreams, and we're going to help you get yours, too!
So you can stop worrying that you're missing something.
You can stop worrying that things won't go smoothly on your wedding day.
Because we know how to get you there!
‍
We're Chelsey and Danae, your personal wedding planning Fairy Godmothers! Just like you, we wanted to make sure we had every detail thought of so that everything went smoothly.‍
And guess what?
‍
Our wedding days were absolutely perfect. We didn't forget a single thing, we had absolutely zero stress, and they were better than we ever could have imagined.
And now, we're here to make sure you get all of that, too.
‍
You've found your Prince Charming! Now you need your Fairy Godmother to make all your wedding dreams come true.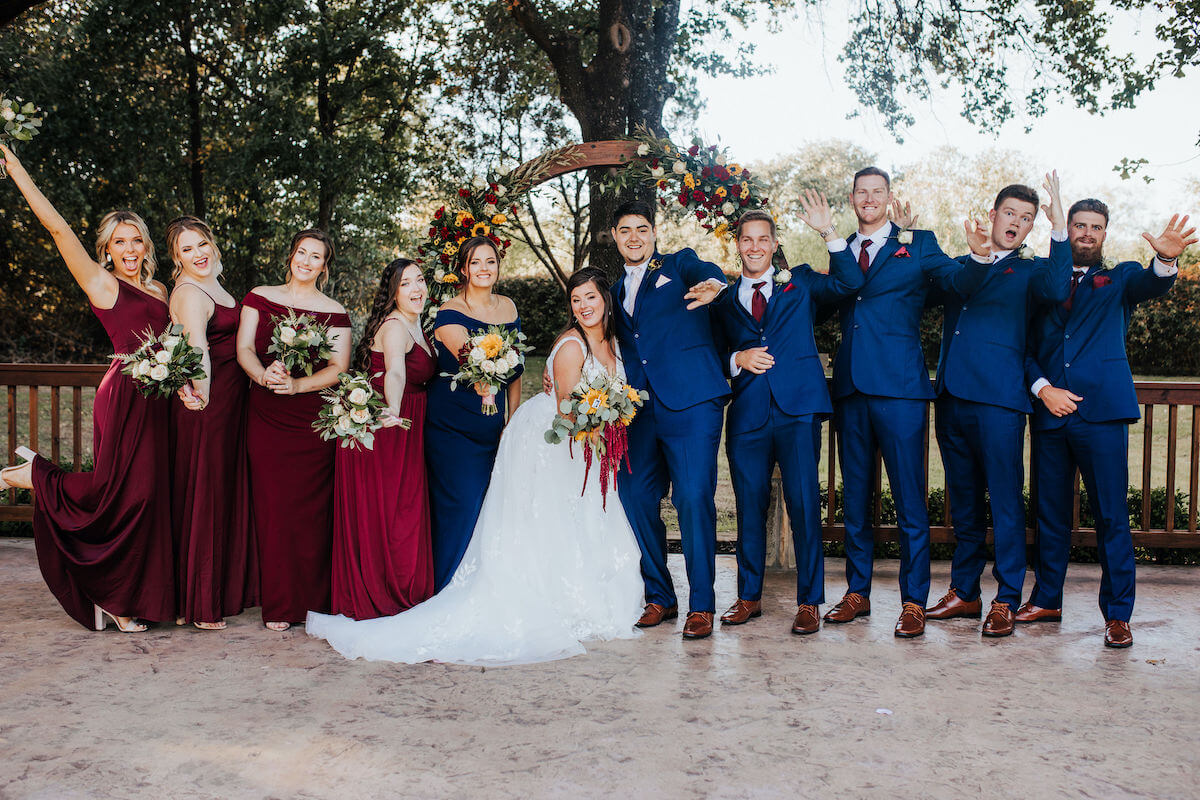 SHE TOOK AWAY SO MUCH OF THE STRESS THAT PLANNING A WEDDING CAN BRING!
- Katelyn H.
The Steps to Having Your Perfect Dream Wedding!
1. Shop our Wedding Planning Resource Vault
2. Plan every detail without forgetting anything
3. Enjoy every moment of your wedding day!
‍
Let's get started and bring your fairytale wedding to life!
"TWO ARE BETTER THAN ONE, BECAUSE THEY HAVE A GOOD REWARD FOR THEIR LABOR…
We're here to show you how to get everything you could ever hope for. We're here to help you delight in every moment of your engagement. We're here to walk with you so you feel like a beautiful bride who finally gets her Happily Ever After.
…FOR IF THEY FALL, ONE WILL LIFT UP HIS COMPANION." -ECCLESIASTES 4:9-10
We know planning a wedding isn't easy. There will be some stressful times! But that's why we're right by your side and here for you every step of the way. If you're having a break-down at 11:30 at night, we want you to call us. If you have a question that's stressing you out at 5:00 in the morning, we want you to text us. No matter what you're struggling with, we'll figure it out together.
WE'RE HERE FOR YOU NO MATTER WHAT.
We're here for the bride who can't wait for the wedding of her dreams! We're here for the bride who needs help putting all of the pieces together. We'll go above and beyond for you because we know how important this special season is, and we want you to have everything you're dreaming of!